Tour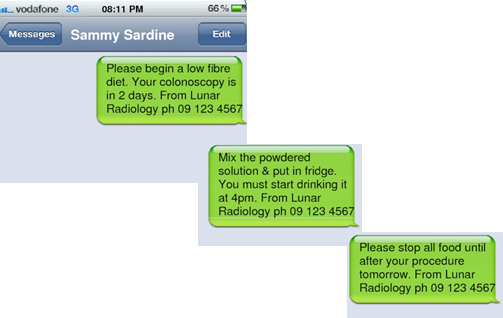 Keep patients on plan
Timely reminders to reduce non-compliance.
Improve patient satisfaction by removing the stress that can happen when trying to keep to a plan.
Available from any internet connected computer.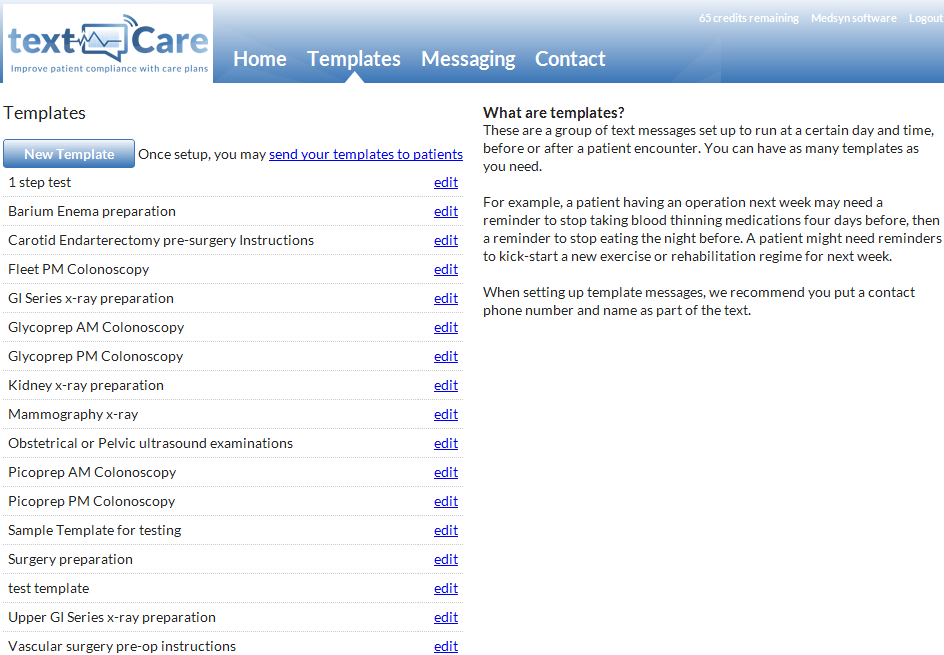 Setup multiple templates
Templates are a group of text messages set up to run at a certain day and time, before or after a patient appointment. Use a different one for each procedure or treatment plan. You can have as many as you need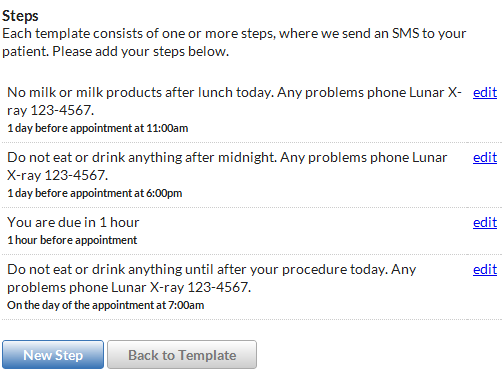 Multiple Steps for each template
Select a template then add or edit as many steps as you need. We recommend you put a contact name and phone number in each step.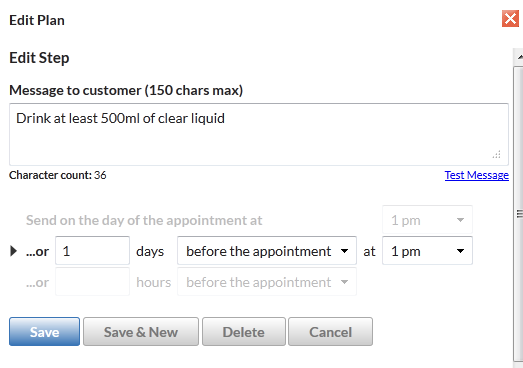 Messages sent at the right time
Each step can be before or after a procedure, or relative to the time of the procedure.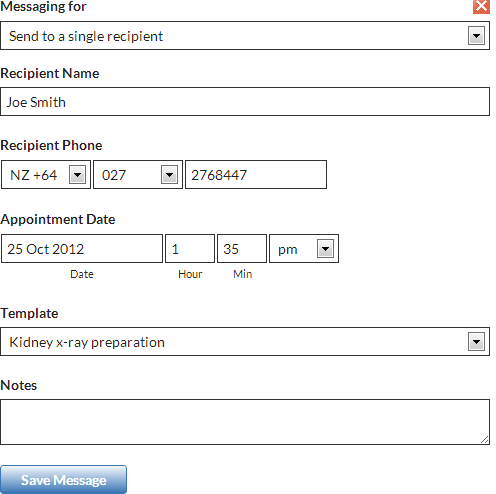 Adding a message is easy
This can be done when the appointment is made, or later in the day. Enter the patient name (or other reference), the date and time of the appointment and phone number. Then select a template and we'll take care of the rest.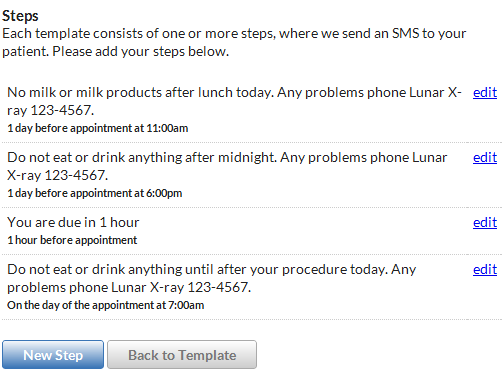 Send to multiple recipients
For group session or seminar reminders, simply enter the phone numbers with a comma between them, or enter on a new line.

Complete customisation
Messages can be customised for each patient, including one-off messages.